Slow Friction
Exhibition, 2021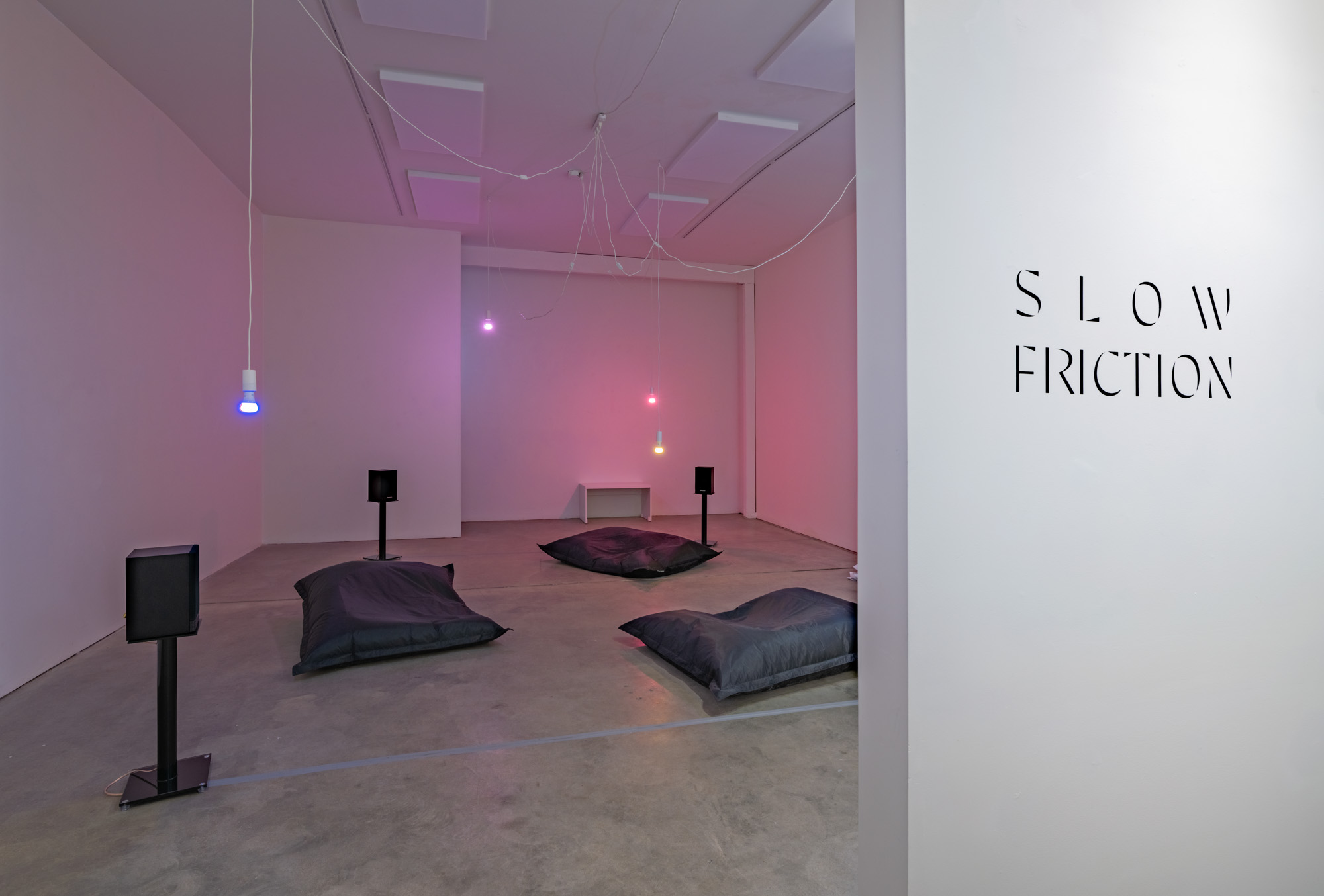 Slow Friction presents a collection of explorations into the extremes of attention in the age of seamless user experiences. Internet platforms go to great lengths to make today's world look like a polished product at all times. Clever bits of interface design are pasted over stammers in service caused by poor connectivity. These visual apologies seek to hold our monetized attention by reducing the seams we experience in our role as both a consumer and product.

New work by the art and design duo Midgray (Kris Blackmore and Carnation Contemporary member Simon Boas) and sound artist Keith McGraw reframes the fleeting, expectant moments in which we encounter technological glitches as important human experiences worthy of deeper investigation. The works on display span diverse forms—print, textiles, smartphone screenshots, and writing—surrounding an installation that presents a single digital image one pixel at a time over the course of weeks, transforming each color into immersive sound and light.

Exhibited at Carnation Contemporary April 17-May 2, 2021.